Definition
Edit
Amafirlian Square


Type
Amafirlian Alternative
Rods
4 ×
Spheres
4 ×
Author
Amafirlian 22:04, 26 April 2007 (UTC)
An Amafirlian Square is an alternative way of joining Geomag rods by connecting 4 rods in a cross wise fashion.
Building Instructions
Edit
Take two rods and connect them at a 90° angle.

Make sure the polarity of the two rod ends that are closest together are opposite polarities.

Continue to connect the other 2 rods to complete the model.
Properties
Edit
The size can be varied slightly by changing the location where the rods connect, (as shown in the 2 cubes using Amafirlian Squares below).

If you make a larger version you need to change the orientation of the rods, again keeping the two rod ends that are closest together opposite polarities.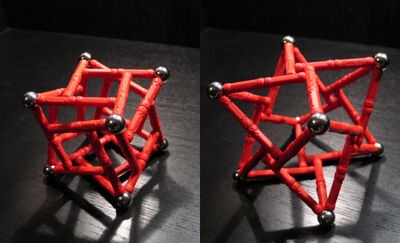 Another property of the Amafirlian Square is that it is flexible and can be bent so the 4 corners are not in one plane anymore.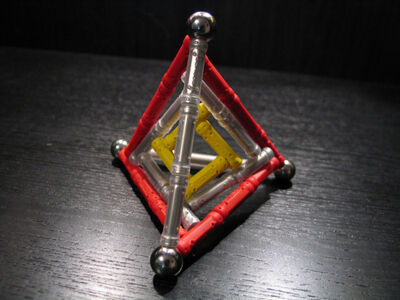 As a result they can replace a rhombic face. An example can be seen in the Amafirlian Rhombic Dodecahedron.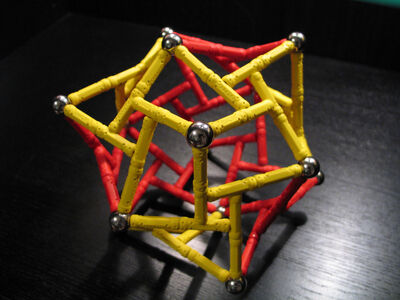 Examples
Edit
Community content is available under
CC-BY-SA
unless otherwise noted.