Definition
[
]

Reach for the sky!!!
Type
Tower
Rods
Lots ×
Spheres
Lots ×
Author
--AFKAN 09:34, 2 May 2007 (UTC)
Building Instructions
[
]
Start with 2 modules (one for the top and one for the bottom)
Then using 12x 6 rods connect to the various points on the bottom module.
Connect the 6 inner rods to the top module and rotate the top module until the desired level of twist is achieved.
Now connect the outer 6 making sure the twist is maintained in the opposite direction.
Properties
[
]
This is an extremely stable structure and can be stacked into towers of impressive height.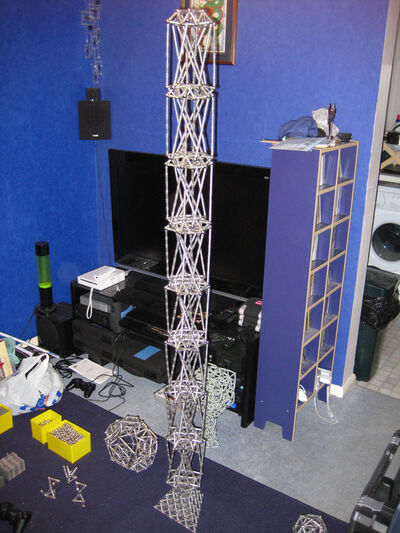 It also lends it's self very nicely to double scale.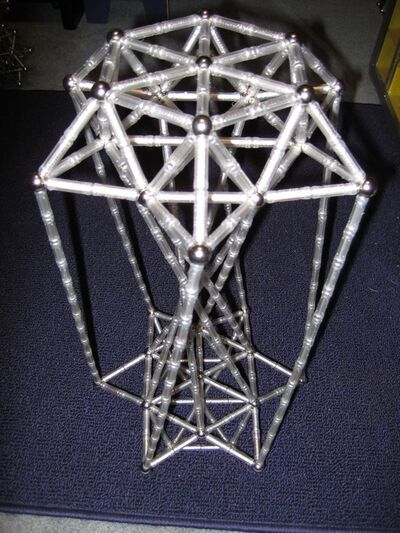 Examples
[
]